Law student Beth McCall is proof positive that by making clean eating an essential part of her life, anything is possible.
Now in her final year at university, Beth has even managed to turn the 'stereotypical student' image on its head and confidently makes healthy meals while away from home, with the knowledge that striking a balance in all parts of her life can and does make a difference.
Beth's health and fitness journey has been a long-term commitment to making more informed choices about diet, exercise and body image and she has managed to shift a fantastic three and a half stone in weight during her time with Tara Grimes Fitness.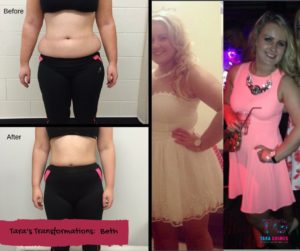 "I had tried bits and pieces in regard to diets and exercise in the past but I didn't understand what nutrition was and how important it was, until I started with Tara", Beth explains.
"I found that I could eat as much as I liked, as long as it was clean eating, and that was really surprising.
"Even when I was away from home at university, we would cook healthily and when it comes to nights out and weekends, I find I just have to remember to keep the rest a balance."
Beth recalls how her amazing new look, and the compliments she was receiving from her friends and family, gave her the motivation to continue with all her hard work.
"It was only after a couple of weeks that people started noticing I had lost weight and that really helped my confidence.
"I found it was good to have somebody like Tara keeping in check with my progress because it motivated me and made me more interested in learning about clean eating and how to incorporate it into my life.
"I find now that I really try to focus on clean eating with my meals and can come up with ideas on how to do that. It definitely is a long-term way of thinking and looking at how you live your life. I would recommend Tara's programmes to anyone, without a doubt!"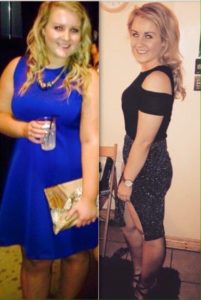 If you'd like to get involved with my Online Six-Week Better Bodies programme – which provides nutrition advice, meal plans and workouts  – click here http://bit.ly/2dvPluU